Android Smartphone durable and resilient
- Mobile phones with Android operating system on the market and designed strewn resistant to extreme conditions such as humidity, falling even dipped into the water. Here are some Android handsets are pretty resilient advanced capabilities: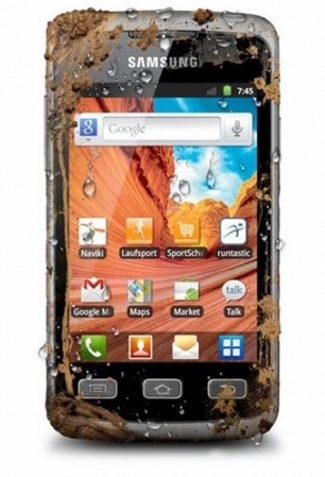 Armed with IP67 certification, this handset is designed withstand the brunt of water, dust and dings. In the water, Galaxy Xcover can survive about 30 minutes. Wearing Android Gingerbread, Xcover had 3.65 inch Gorilla Glass screen, 800 MHz processor, 3.2 megapixel camera complete with flash lights.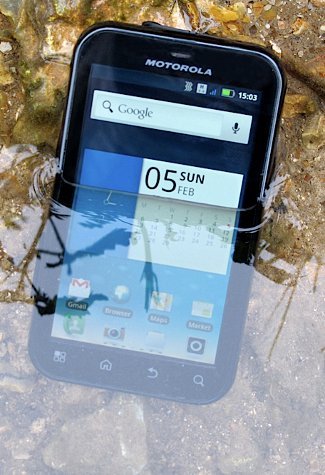 The handset is also equipped with IP67 certification. This means that to survive in such extreme conditions fell, banged, scratched or flooded with dust. Gorilla Glass screen technology to strengthen the resilience of Defy +. There are also pre-loaded applications called CardioTrainer to analyze the activity of physical smelling users. Its specification is qualified with a 1GHz processor, 5MP camera and a 3.7 inch high resolution.
Sony Ericsson Xperia Active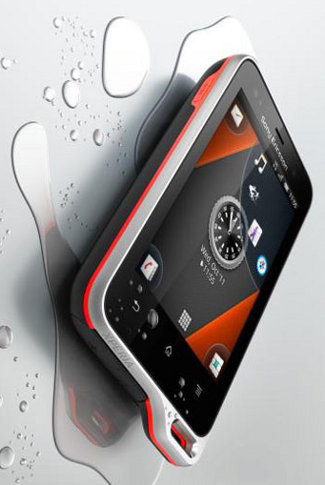 Active Xperia claimed waterproof to a depth of 1 meter within a period of half an hour and dustproof. Running Android Gingerbread, Xperia Active features a wet finger tracking to make sure the phone can still be operated as a very good user's fingers sweat. Features in Active Xperia include a 1GHz processor, a 3 inch HVGA Reality Display, GPS, barometer, compass, measuring heart rate, wrist strap, Facebook inside Xperia, and a 5MP camera with HD video recording capabilities.